Home › Air Duct Cleaning in Amherst, NY
Duct Cleaning Service Company
Your Breath of Fresh Air in Amherst, NY!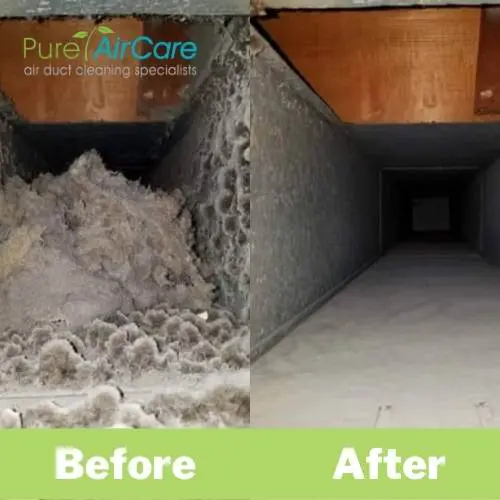 At Pure AirCare, we strive to ensure the air you breathe is clean and healthy, enhancing your living environment and overall well-being. We are your go-to specialists for air duct and vent cleaning services in Amherst, NY. We promise to deliver unparalleled service, leaving your home's air fresh and pure.
Our Services:
Air Duct Cleaning: Our professional air duct cleaning service ensures the elimination of dust, mold, and various contaminants from your heating, ventilation, and air conditioning (HVAC) system. By utilizing cutting-edge technology and adhering to industry-leading standards, we help improve your indoor air quality, enabling you and your family to breathe easier and live healthier.
Benefits of Air Duct Cleaning:
Improved Indoor Air Quality
Reduced Allergens and Irritants
Elimination of Unpleasant Odors
Enhanced HVAC Efficiency
Lower Energy Costs
Vent Cleaning: Our vent cleaning services target the removal of lint, dust, and other obstructions from your dryer vents, enhancing the efficiency and safety of your appliance. Regular vent cleaning helps prevent fire hazards, improves dryer performance, and extends the life of your equipment.
Benefits of Vent Cleaning:
Prevention of Fire Hazards
Reduced Energy Consumption
Extended Appliance Lifespan
Faster Drying Times
Lower Utility Bills
Contact Us
Ready to experience the Pure AirCare difference? Reach out to us today to schedule your air duct or vent cleaning service. Our team is eager to assist you in creating a healthier, more comfortable living space.