4 Reasons to Consider Duct Cleaning
Thursday, September 22nd, 2022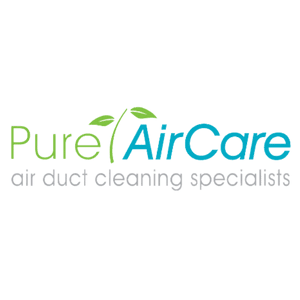 Most homeowners are concerned about the influence of indoor air quality on their family's overall health nowadays. COVID-19 and social distance have made us all more conscious of the air that we breathe and how we can protect ourselves from harmful particles in the air. Pure AirCare's deep cleaning of your home's air ducts is the most acceptable approach to protect your family's health at home.
Dust And Allergens
Being stuck in the winter caused dust and allergens.
Grass and Plants
Pets
Skin and Hair
These allergens and dust particles accumulate on the inside surfaces of our homes and within our air ducts. While the air filters in most HVAC systems may capture a significant portion of these airborne particles, they cannot collect them all.
Cleaning your air ducts eliminates allergens and dust particles that your air filter cannot capture and prevents dirty air from being recirculated throughout your home. This purifies the air and enhances the quality of air in your house for you and your family by removing harmful airborne pollutants. This results in a significant reduction in allergy triggers and dust, both of which are problematic for those with respiratory problems and allergies.
Moisture
Eliminating humidity from your air ducts maintains the health of your ventilation system. Condensation occurs due to temperature changes in HVAC systems, and when that humidity is allowed to pool in air ducts, it creates an ideal environment for mold to grow. Often, there is no odor to alert homeowners that Moisture is present in their air ducts.
Humidity in your air ducts acts as a garbage magnet, trapping airborne particles and mold spores that can be released and transported throughout your home by the system's air. This is how mold and Moisture may make people ill when they inhale the circulating air. Mold and humidity in your home's air ducts might cause the following symptoms:
Increasing Asthma Symptoms
Coughing And Wheezing
Sore Throat
Allergic Reactions
And More…
Bacteria And Viruses
Airborne bacteria and viruses have never been more prominent in the public consciousness than they are today. Maintaining a healthy environment for your family is critical for avoiding exposure to potentially contagious diseases. While there are methods for successfully disinfecting the air we breathe indoors, the air ducts must also be cleansed.
Regular professional air duct cleaning utilizes sweeps and brushes to remove undesired particulates physically and eco-friendly foggers to disinfect the ducts, ensuring that your air is not tainted during delivery to your home's rooms.
Pets And Pests
Pets and bugs add to the dust and allergen burden on the HVAC system in your house. Air filters trap the majority of allergens and dust, though not all. As a result, maintaining clean air ducts is a higher priority in a pet-friendly house.
Pests such as rodents and insects introduce their own airborne particles into our air space. Consider the following:
Fecal Matter
Dander
Debris
Waste Materials
And More…
Nobody wants to breathe or come into contact with these pollutants. Once the pests have gained access to your air ducts, your HVAC system distributes their feces throughout the residence.
Call Pure AirCare Today
Ongoing professional air duct cleanings by Pure AirCare help to improve your home's air quality. Speak with one of our specialists in the Niagara Falls – Western New York area now to learn more about how to keep your home and family healthier.