Air Duct Cleaning Buffalo, New York And Western New York Area
Monday, September 26th, 2022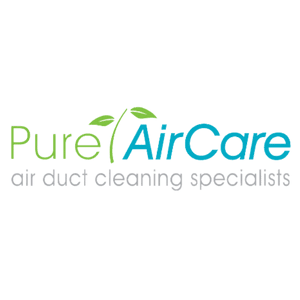 Call us right away if you need your Buffalo, NY air ducts cleaned!
Even though you may not realize it, the ductwork in your cooling and heating systems accumulates dirt over time. Dust accumulates in ductwork and can become tangled. Your ductwork, on the other hand, can't be cleaned in the same way as your refrigerator or kitchen cabinet.
Pure AirCare has been in the duct cleaning business for a long time and has a friendly and professional team of experts to help you out. When it comes to Buffalo air duct cleaning services, we have the most integrity and the best value around. All of our services are offered at reasonable air duct cleaning prices.
Where can I find air duct cleaning in Buffalo, New York? It is no longer relevant if you're looking for service. We've arrived. Nearby, we'll see you soon. In Buffalo, New York, and the surrounding areas, Pure AirCare provides dependable air duct cleaning services. Additionally, our air conditioning installation, maintenance, repair, and replacement services are among the best in the business.
Professional Air Duct Cleaning in Buffalo, NY Offers These Four Advantages
What are the advantages of hiring an air duct cleaning company?
Better indoor air quality is the result of professional duct cleaning services.
Minor air duct problems don't have a chance to become complicated if they're handled by a professional.
Regular maintenance by skilled technicians extends the lifespan of your ductwork.
The increased efficiency can offset the cost of air duct cleaning and services.
What are the most common signs that your air ducts need to be Cleaned?
How can you tell if your air ducts need to be repaired?
Uneven heating and cooling throughout your home.
Air quality is deteriorating.
As soon as you notice dents in the ductwork.
A rise in your monthly electric bill results from energy loss in your ductwork.
Noises from your air ducts that aren't normal, such as humming.
Five Signs It's Time For Air Duct Replacement
Your air ducts may need to be replaced, but you may not know exactly what signs to look out for to tell you it's time.
To begin with, the quality of your ductwork installation was subpar.
It's been more than half a century since you bought your house.
It's challenging to fix leaks in your ductwork. Energy is wasted through cracks, which raises your utility bills. Replacing the air ducts is the best option.
The presence of mold growth in your ductwork should be taken seriously. It affects the quality of the air in your home and can cause health issues for you and your loved ones.
Air duct leakage may be the cause of high utility bills. The best thing to do is seek the advice of a professional who can conduct a thorough evaluation.
Air duct cleaning in Buffalo, NY, isn't the only thing we do well. If you'd like a price quote on duct cleaning, please get in touch with us.
The best air duct cleaning services are available in Buffalo, New York, and the surrounding areas by dialing (716)367-8137 now. We're always here to help, and our knowledgeable teams will do whatever it takes to get the job done.