Clogged dryer vents can cause a host of various problems!
Monday, September 26th, 2022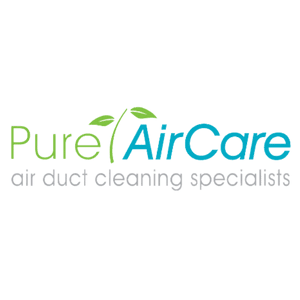 Clogged dryer vents can cause a host of various problems, and fires are at the top of the list. According to the United States Fire Administration, an average of 2,900 home clothes dryer fires are reported each year. Dryer vent cleaning is another area of specialization for Pure Aircare. Their team of specialist can take everything from lint, debris, animal nests, and other "dark matter" from your dryer. dryer vent cleaning services not only prevent fires and promote safety, but also successful by making your dryer efficient again.
There are many benefits to having your dryer professionally serviced:
Reduces Risk of Dryer Fire
Boosts the Dryer's Efficiency
Lowers the Risk of Moisture
Shorter drying times
Lower energy bills
For many people, their dryer is a gadget they rely on greatly but that they rarely consider having maintenance performed on. This is due to the fact that homeowners will often take for granted the reliability of their dryer, and they will not pay close enough attention to how its preforming. When that time comes Pure AirCare's Professional dryer cleaners will check the exterior dryer cap and remove it. A tube-like vacuum will air-brush around the vent and the vent walls to take out debris and thread stuck in the vent tube. The unseen part of the vent dryer will get attention. When lint fibers get clogged inside the dryer vent, airflow within the dryer becomes constricted. You may notice the symptoms of this when your clothes don't dry thoroughly. Some warning signs that your dryer vent needs to get a professional cleaning done:
Drying time for clothes takes longer and longer.
Your clothing and the outside of the dryer are very hot.
You notice a burning smell.
The vent hood flap doesn't open properly.
It Has Been Longer than a Year.
You can rely on Pure AirCare to keep your vents clean so you can progress forward with peace of mind the general residential recommendation is one to two cleanings per year. dirty dryer vents will drive up your energy bills, and the buildup of lint can be a breeding ground for mold. Pure Aircare professionals have the tools and training and reach deep into the dryer vent and clean all debris build-up that occurs along the lining of the ventilation pipes. There are many benefits to having your dryer vent professionally serviced. By hiring Pure AirCare you can keep costs down by adopting a proactive attitude and avoiding difficulty from worn out equipment. Don't wait until you're facing a problem.