Commercial Duct Cleaning in Western NY
Monday, September 26th, 2022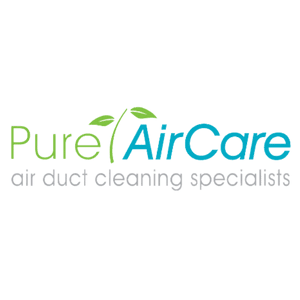 For commercial duct cleaning in Western Ny, Pure Air Care is the only logical choice. Pure AirCare is the number one air duct cleaning company when it comes to cleaning services in Western Ny. With years of experience, they also have expertise in whatever They do. They have been doing air duct cleaning for years now. If you need quality cleaning for your commercial property, then you will have to contact Pure AirCare is one of the air duct cleaning companies that do their job professionally and with precision.
If you are a business owner, you will benefit a lot from the air duct cleaning by Pure AirCare professionals because they employ the best cleaning practices. As a business owner, you need your working environment to be a healthier and safer environment for everyone working in it or visiting for services. It would cost you, but it will be worth considering all the other benefits that come with it.
Saving Costs– Dirty air ducts are known to burn more energy. This can lead to higher energy costs. They cause the heating bills to skyrocket because the furnace will be working harder than usual. You may also need to replace your furnace filter at some point because of the great strain that it undergoes.
Elimination of interior odors– By keeping the air ducts of your commercial building clean you get rid of any interior odors such as moldy smells which are a result of dust, dirt and mildew accumulation.
Keeps the Air Contaminant-Free– Keeping your air ducts cleaned will prevent dirt from accumulating in the building ductwork. Cleaning them will have a huge positive effect for those who suffer from allergies or asthma. This is very important especially for buildings frequented by children or senior citizens. These people are more prone to health issues caused by air-bone contaminants.
Commercial duct cleaning also improves airflow, allowing your facility's HVAC system to run more efficiently, and help reduce the risk of fire in HVAC systems especially in manufacturing facilities where combustible duct is present.
Commercial cleaning is extremely important. Having your facility deep cleaned helps to reach neglected area like your business ductwork and getting a thorough clean from ceiling to floor which helps ensure happy visitors and a healthy workforce- which means more profit for your company. No office is too large or too small for Pure AirCare. They have dedicated their selves to providing knowledgeable service and prompt attention to all customers. They realize that Commercial duct cleaning problems can be a major headache to a business owner when indoor comfort and indoor air is compromised.
Pure AirCare
air duct cleaning specialist
www.pureaircareusa.com
(716) 367-8137