Is air duct cleaning essential?
Monday, September 26th, 2022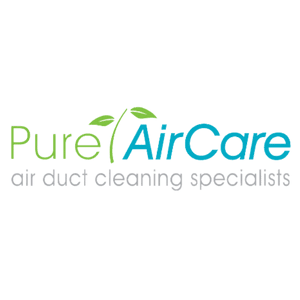 1. What is air duct cleaning and what does it entail
Air duct cleaning is the process of removing contaminants from your ductwork. This is important because these contaminants can cause a number of problems, including respiratory illnesses, headaches, and fatigue. There are a number of companies that offer duct cleaning services, but it's important to choose one that is reputable and has a good track record. Pure AirCare is one such company. We have been in business for over 10 years and have an A+ rating with the Better Business Bureau. We use state-of-the-art equipment to clean your ducts, and our technicians are highly trained and experienced. If you're looking for air duct cleaning near me, we're here to help. Give us a call today to schedule a free consultation.
2. The benefits of air duct cleaning
duct cleaning has many benefits that can improve your family's overall health and well-being. dust and other allergens can build up in your ductwork over time, and when your system is turned on, these contaminants are circulated throughout your home. duct cleaning removes these pollutants from your ducts, leaving you with clean, pure air to breathe. In addition, duct cleaning can also improve the efficiency of your heating and cooling system by removing debris that can obstruct airflow. As a result, duct cleaning can save you money on your energy bills. Finally, duct cleaning is also essential for maintaining a healthy indoor environment. By removing contaminants from your ductwork, you can help to prevent the spread of illness and improve the air quality in your home. For these reasons, duct cleaning is an important part of keeping your family healthy and comfortable.
3. How often should you have your air ducts cleaned?
Air duct cleaning is an important part of maintaining a healthy home. Over time, dust and other particles can build up in the ductwork, causing the air quality in your home to decline. In addition, ducts that are not properly cleaned can lead to health problems, such as respiratory infections. While there is no definitive answer for how often ducts should be cleaned, experts generally recommend having the job done every three to five years. However, certain factors, such as pet ownership and smoking, may require more frequent cleaning. If you're unsure of how often your ducts need to be cleaned, contact a professional for an assessment. Air duct cleaning is an important part of keeping your home clean and ensuring that the air you breathe is pure and fresh.
4. Who should clean your air ducts?
As anyone who has ever cleaned their own ductwork knows, duct cleaning is no easy task. Not only is it difficult to reach all the nooks and crannies, but it's also important to use the right tools and techniques in order to avoid damaging the ducts. For this reason, it's generally best to leave duct cleaning to the professionals. Pure AirCare is a duct cleaning company that uses negative air machines to clean ductwork without causing any damage. In addition, their team of duct cleaning experts are trained in how to safely and effectively clean ducts of all shapes and sizes. If you're looking for air duct cleaning near me, then Pure AirCare is the perfect choice. They offer affordable duct cleaning services that will leave your ductwork looking and functioning like new.
Contact us today to get the job done right
Pure Aircare
Pureaircareusa.com
(716)367-8137
Servicing the Greater Buffalo and Rochester Area