Pure Air Care Duct Cleaning VS Stanley Steamer duct cleaning
Monday, September 26th, 2022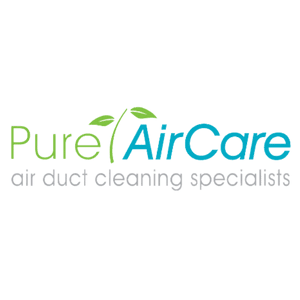 The Benefits of Pure Air Care Duct Cleaning Services
Are you concerned about the quality of the air in your home? If so, you're not alone. In today's world, indoor air pollution is a real and pressing concern for many homeowners. Fortunately, there are steps you can take to improve the quality of the air in your home—and one of the best things you can do is invest in professional duct cleaning services.
Not all duct cleaning services are created equal, however. In this blog post, we'll take a look at why Pure Air Care air duct cleaning services are superior to Stanley Steamer air duct cleaning services. Keep reading to learn more!
One of the things that sets Pure Air Care apart from Stanley Steamer is the fact that we use a negative air machine when cleaning your HVAC system. This machine pulls an entire "draw" on your system, which ensures that every nook and cranny is cleaned thoroughly. Additionally, our specialists use a HEPA filter when cleaning—and it's important to choose a filter that has a .3 micron rating or higher in order to be effective.
Another advantage of choosing Pure Air Care over Stanley Steamer is that we clean the entire system—top to bottom. Some other companies only clean from either the top or bottom, but this isn't thorough enough. At Pure Air Care, we make sure that your entire system is sparkling clean—so you can breathe easy knowing that the air in your home is healthy and contaminant-free.
Finally, it's worth noting that Stanley Steemer does use a so called negative air machine but it is truck mounted and doesn't pull half as hard as Pure Air Cares machine. Technically they use the same machine to clean carpets—and as a result, they aren't able to do as thorough of a job. They also claim that they can only get 90% of your HVAC duct system clean—whereas we guarantee that our services will leave your system 99% clean. That's because we have the equipment and expertise necessary to get the job done right—the first time around.
Conclusion:
When it comes to choosing a duct cleaning service for your home, it's important to choose wisely. Not all companies offer the same level of service—and when it comes to something as important as the quality of the air in your home, you want to make sure you're working with a company you can trust.
At Pure Air Care, we specialize induct cleaning services—it's all we do! We use state-of-the-art equipment and techniques to clean your HVAC system thoroughly and efficiently. Contact us today to learn more about our services or to schedule a free consultation!