What's the difference between a standard air duct cleaning and sanitizing the ducts?
Monday, September 26th, 2022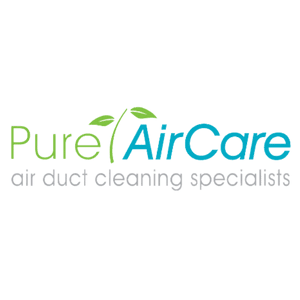 At Pure AirCare They use a superior process and solution to improve the health and safety of your home and well-being of your family. Everyone wants to be healthy and keep their family healthy. However, not everyone realizes the risk that HVAC-borne germs can pose for their loved ones. If you want a clean and healthy air duct system in your home, the entire system needs to be cleaned end-to-end. Both air duct cleaning and sanitizing are designed to rid air ducts of anything harming the air supply.
What's the difference between a standard air duct cleaning and sanitizing the ducts? A standard air duct cleaning removes any debris from your ductwork such as dirt or drywall dust. The sanitizing adds the disinfecting and deodorization of the ductwork of your home while killing any mold or mildew hiding inside. If your air duct system has gone a long time without professional cleaning, bacteria and mold have likely built up within the system. Pure AirCare takes disinfecting to a new level, meaning Their process kills the germs in the duct work, distributing the disinfectant to all rooms of the home. Unlike vapor steam sanitizing and disinfecting systems which cannot provide long term protection, Pure AirCare products add an invisible blanket of prevention that continues inhibiting odor and bacteria, mold, mildew and fungus after the sanitation is complete.
Why settle for mediocrity? At Pure AirCare, their team goes above and beyond to take care of Their customers along helping you keep your family healthy by sanitizing the air we breathe. A healthy home needs air duct sanitizing! All the germs, bacteria, mold, and mildew that you can't see in your vents is certainly bad for your home's indoor air. Pure AirCare recommends sanitization for every HVAC system they clean. While you may not be able to see what's hiding in your ducts, it's well worth getting them sanitized!